Today I wanna share about Ruel's art work. :)
Because of his interest of drawing, I really want to put him to a kiddie art class once a week to learn drawing with a right way.
But however his therapies won't allowed it and say that it's not good for him. I don't know the reason is like he will has a wilder imagination, sensory seeking things, etc.
The class suggested for him is music class: drum.
However his feet is still too short for drum class, after asking from my friend who has master degree of drum.
And I really confuse of what to do. Drum is for 6 years, and Ruel is 3 years.
However, finally this year I decide to insist put him to the art class, as he really love it, and I think it will be good for him (mother instict maybe? Hope it is right).. If not I can always take him out from the class. Or if he hates it, then I will stop it. :)
Well you will know that whatever the result, I will think that as the most beautiful art ever born in the world. Hehhehe...
This is his 1st hand drawn,
18 Feb 2010 - Thursday
, at the class.
Really cute big bird. Hehee..
and this is the 2nd one. :)
Yesterday,
22 Feb 2010 - Thursday
.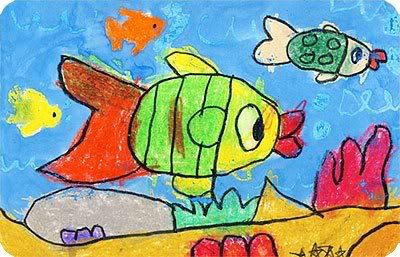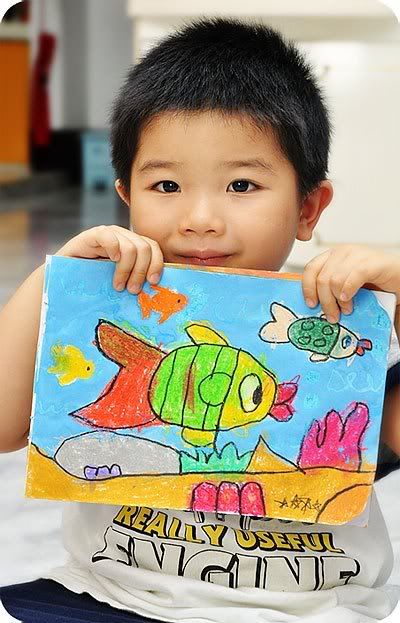 So far when I asked the teacher, she said that he loves it.
And it is so far so good. :) And I really love to see his hand drawn.
So I am happy for it. :D
Well.. music class should wait. Maybe at least when he is 4? :)