Hi ladies!!
So... here is the newest kit from me:
Bird Song
20% OFF
today!!
Everybody loves birds, they are such a beautiful creature which some of them have really beautiful voices.
Include:
9
papers
42
elements
and here are some inspiration for you:
from
Luciana Orikassa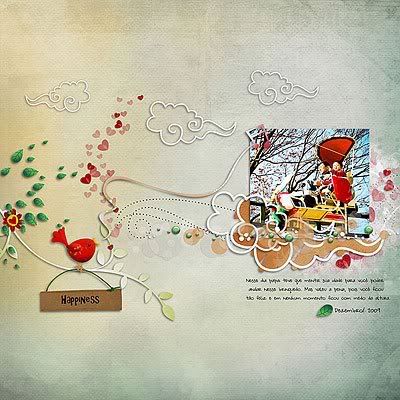 magical touch and perfect balance everytime I feel when I see Lu's page! :)
Mel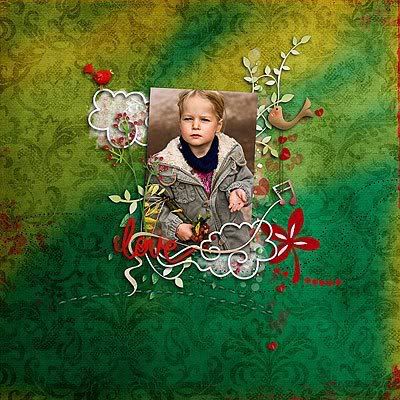 Mel is always so creative and placing elements and her photos is always stand out!
Gabi aka
Gatchal
her white space, simplicity and clean always makes me neveeeeeer get bored looking at her gallery!!! A stunner for me!
and this one is from
Joyce
(princess Joyce)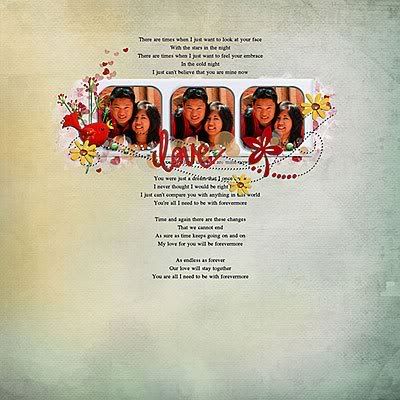 This is such a sweet and romantic page made with so many gorgeous elements placement, creative and so balance, mix in harmony! :D I always love her creation!
Hope you enjoy the inspiration..
and....
Thank you soo much for sharing your good times with me.. even though it simply just a fresh air in the morning, a beautiful day.. and also our sweet hubby and children play together.. Looking at my hubby and son play together is also always warmth my heart and makes me happy. It's a precious blessing that I thankful for everyday.
And Kellyc, if you are here to read this, my though goes to your brother. One of my best friend has a brother which is 7 years younger than her which also has a CP. Since me and her had been friend since we are in junior high school, I know a little about his battle, and how it's hurtful for her parents and her.. but also happiness when he is happy. So I send him a blessing from here..
Anyway, here is the winner of
Bird Song
!
81
- Kathleen
57
- judyinSD s
78
- Dawn
Please comeback here and leave me your email address so I can send you the coupon. :)
Allowed at least 24 hours for me to send you!
And just incase you missed this,
under this post is
a new Peek-a-Boo RAK
that just open a minute ago:
CLICK HERE
!
Hugs,
Kitty