To celebrate the Chinese New Year, I made this sketch that can be used to scrap a page of the celebration.
And it's only
$1
today!
The Sketch 25
CHINESE NEW YEAR
by Kitty Designs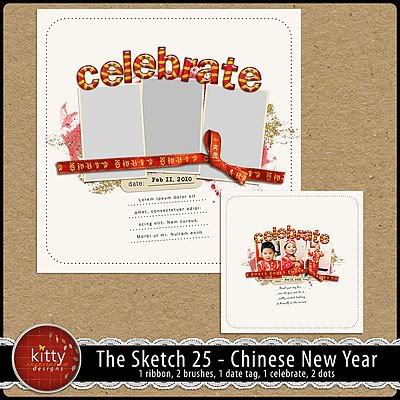 This sketch is specially made for those who celebrate Chinese New Year. Even though you can still use this for any kind of page you want.
The color theme of this sketch is red and gold as the color of Chinese New Year.
Include are everything you see from the preview:
1 sketch in PSD and Tiff Version
1 chinese ribbon
1 dots border
1 dots journal
1 date tag
1 red brush
1 gold brush
1 frame
1 word "celebrate", all alphabeth are separate
And this is the page I made.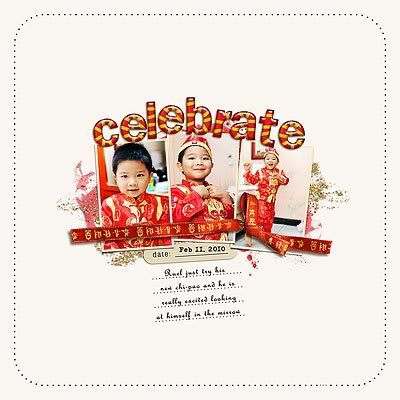 Happy Chinese New Year for those who celebrate!!
Hugs and have a blessed day!
Kitty