Hi ladies, it's me again!
I had recently make a twitter account which I really CONFUSE, on how to work on that.
MY TWITTER
Now you know that I am a little behind of those stuffs. LOL/
Anyway...
I have another stuffs that I really love.. :)
365 Inspirational Sketch Ver.4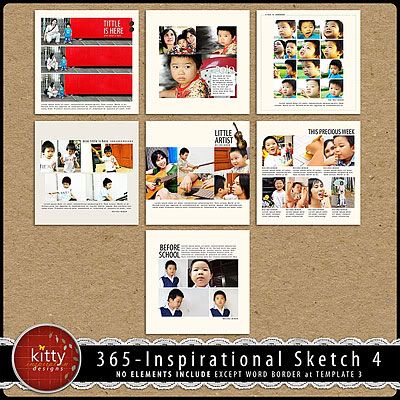 I am a little late on the 4th version of 365 Inspirational Sketch, but I finally finished it, and I must say I still enjoy this so much. Thank you so much for all the support and encouraging message you sent me for these templates.
So here are the version 4 of 365 Inspiration Sketch from me, which as always has journaling on them and suitable for at least 1 week project.
It has
7
template in PSD and Tiff version so if you have lots of photos, this can be used for at least a week.
NO ELEMENTS include
except word overlay at Template 3
For more option, you can check
365 Inspirational Sketch Ver.1
365 Inspirational Sketch Ver.2
365 Inspirational Sketch Ver.3
and here are some additional images for you to see what you got.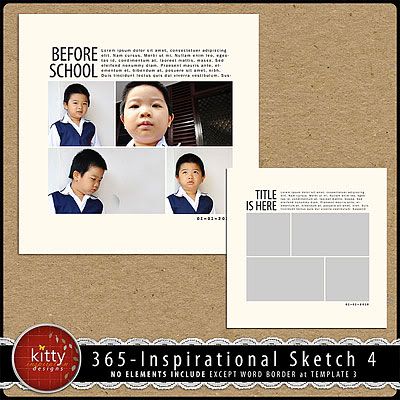 Hope you like it. ;)
Have a blessed day!
Hugs,
Kitty