WOW!!
Last week was really hectic and my Ruel was sick, I am totally exhausted and again I forget this blog. I am so sorry for that.
I am so glad that Ruel is healthy already now. Even though I am still struggle with my own sick.
However I manage to finished a kit. And I REAALLY love how it turns out. I had been wanting to have a Christmas kit that not only presenting the traditional Christmas with snowman, santa hat, christmas tree, etc, but I also wish to have a kit that represent the true meaning of Christmas, which is the manifestation of God's love from the birth of Christ. And here I make one. :)
And by the way, the tradition of Christmas with winter feel, snow, blue, green, red is also influence Asia, even though we don't have snow here. So I am totally in love with mr.snowman and little snow bird. Hehe..
Ok, enough the chatty. :D
Here is my newest kit:
Christmas Dream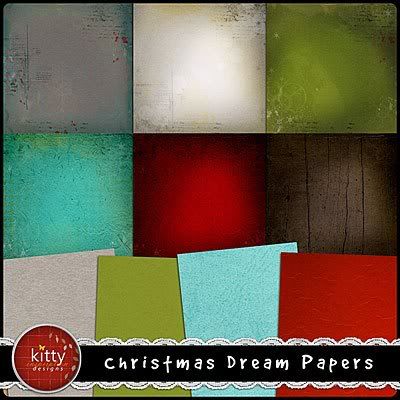 I make lots of magical things include in the kit, as for me... Christmas is aaaaalways magical, same as birthday and easter. Those are magical days for me. :)
Inside the kit include:
10
papers
1
pack of alpha and numbers
more than 50
elements
and now.. another of my fave thing!
Magical Words 8 - Christmas
Again, not only traditional word art include here, but also Christian word art, which I hope describe the true meaning of Christmas! :)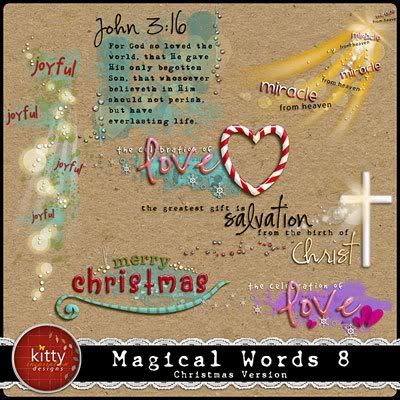 Include are:
6
styles of magical words
total
24 pngs
with colors variation, brushes, etc.
I really wish you are going to love it as I do! :)
Oh.. and I also make a Christmas card with this kit. :P
I am really happy and sing all the time while creating this, as this is the 1st Christmas Card I made for Ruel's classmates and teachers.. As this is only his 1st school. :D
And other inspiration from my sweet team: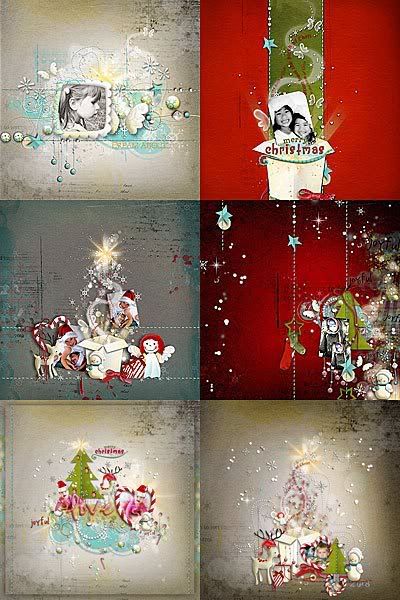 Hope you are inspired!
And bless you all!
Hugs,
Kitty