Hi ladies,
me and my DH Ricks had team up again, and this time we present you a kit that really describe ethnic and traditional stuffs that really presenting Asian culture and it's uniqueness!
So here is it:
Ethnic De Java
30% OFF
to celebrate Wayang Day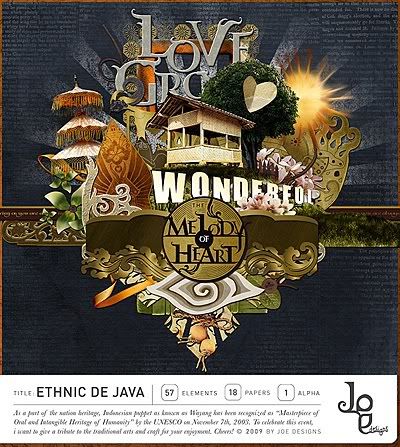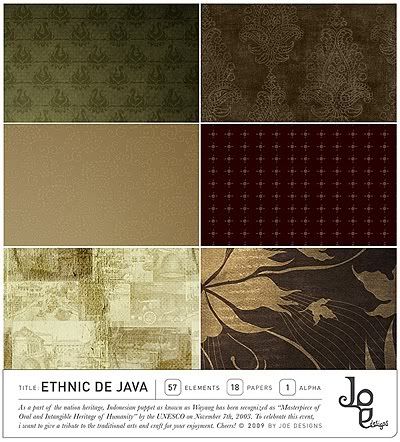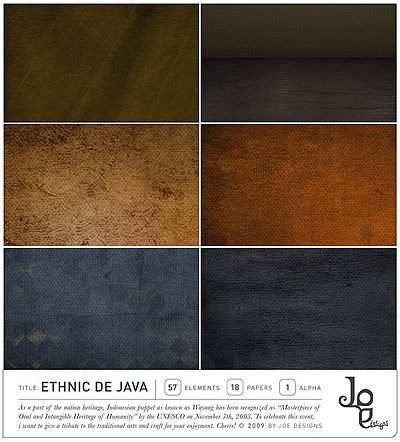 As a part of the nation heritage, Indonesia puppet as known as Wayang has been recoqnize as "Masterpiece of Intagible Heritage of Humanity" by the UNESCO on November 7th, 2003. To celebrate this event, I want to give a tribute to the traditional arts and craft for your enjoyment. Cheers!
Include:
18 papers
1 Alpha
57 elements
and here are some inspiration:
Hope you enjoy it. :)
Also you can WON a coupon to Kitty Designs and Joe Designs if you post here.
Tomorrow I will post the winner together with a kit coming soon tomorrow from me (Kitty Designs).
Have fun!