Hi ladies,
had been awhile since I update this blog. :)
I really need to be consistent in blogging I know. :D
so how's everyone? I hope u all have a wonderful day.
Lately I was so busy in making photobook for friends, clients, and myself.
I am so happy that I finally finished my own Ruel's birthday book.
My latest project that had been finished is Annabelle Book. :)
You can see it here:
Click here to view this photo book larger
I make it an album that you can buy:
Double Shot Album 1 (quick pages)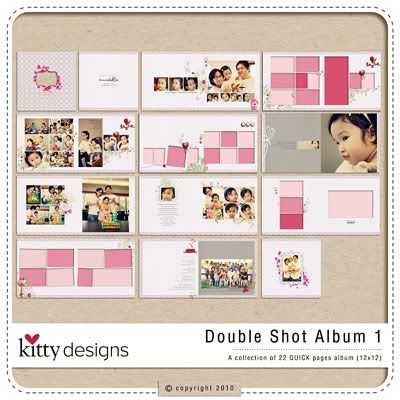 or if you prefer to get a sketches/template for a freedom to design your own album, you can get this one. :)
Double Shot Sketches 1 (layered template)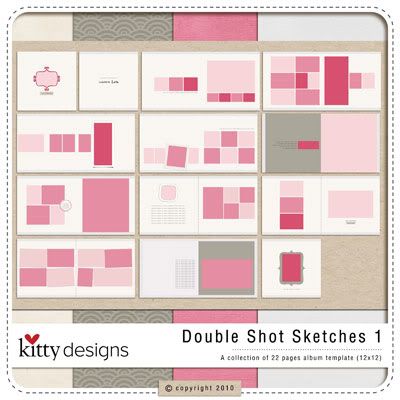 I also provide 4 extra papers and elements in the sketches version.
Anyway I am going out to pick up my son at school very soon.
Since this is the 1st time I post again after awhile, if u wanna get this Album or Sketches please post here and let me know which one do u prefer and I will randomly pick the winner on Friday! (means Saturday morning for me).
Hugs to you all. :)