Hi ladies!
Today I wanna share with you about how to use masking and blending.
First I am going to open a frame I created (and will coming this Friday).
Drag the photo to the "circled" layer.
Control click to the selected layer
Select the choosen layer, click the circled icon (the masking icon),
Select the blend layer (the circled one)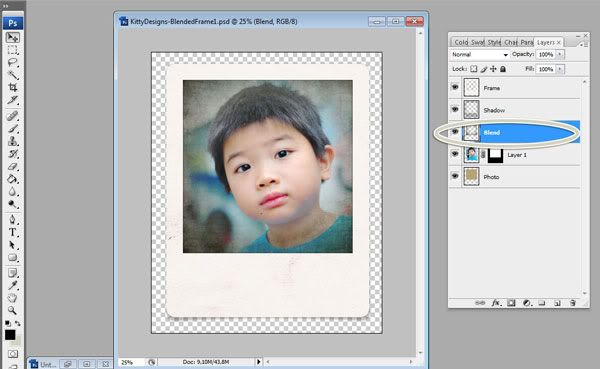 And select the option from the up left of the layer pallete. :) There's many option that you can try and pick which one you like the best.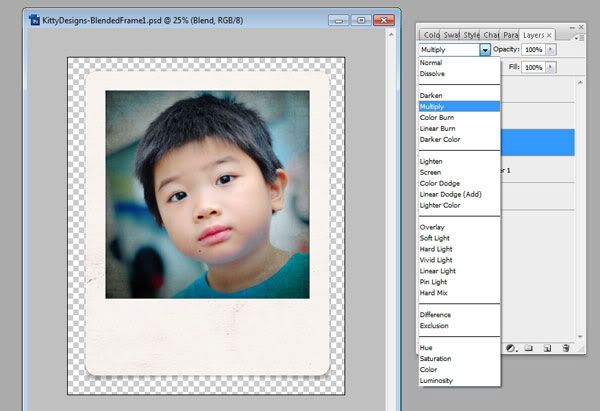 And here are few of the difference result that you can get when you pick different blending.
Any question please email me: kitty.designs@yahoo.com
I will have more tutorial about other kind of blending later. :)
PS: If you haven't read my previous blog and check Lydia's blog, you should. Great blessing in her blog.
Hugs,
Kitty