Happy Saturday, ladies!
Me and family will going out for dinner soon.
But before I go out, I wanna show u a peek on an album I just finished: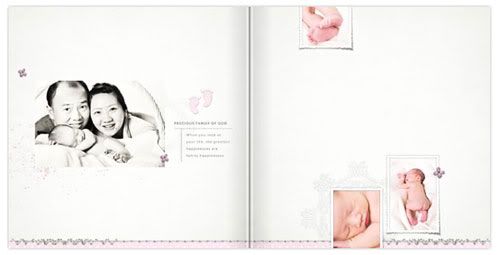 I made this album for my pastor (and beloved friend)'s new born baby: Grace.
I had been given a chance to take a photo of her while she was 12 days old. She even loose her umbilical cord at my home. Hehe.. I really enjoy baby photos. They are the most wonderful creature ever! And they smell soooooo goooood....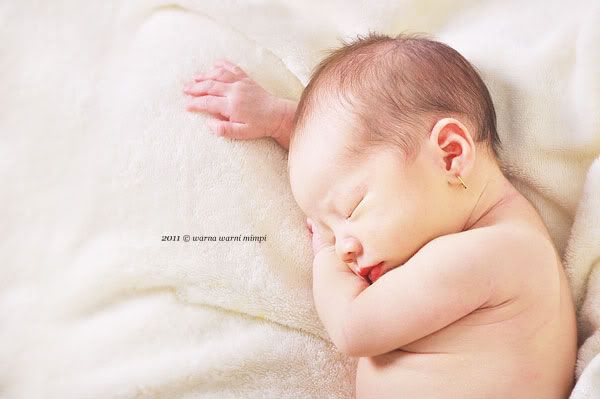 So as you see, this the album will be girly. However the sketch (template) itself actually can be used in any kind of pages, not only baby. :) And for an additional, I am adding few more bonus papers - boyish colors - so you can even whip out a boy page as you wish with this sketches collection. To make it fair for boy and girl. Hahhaa.. As I have a boy, too - u know.. and I know how hard it is to make a boy page or album, there will be never enough kits and papers for our boys. *wink wink*
As always there will be 8 papers bonus include in the template set.
If u wanna win it, please comment here and let me know which one do you prefer, album or sketches.
I will draw a winner on Monday.
Multiply your chance by tweet (add @kittydesign), or blog/facebook.
Hugs,
Kitty