Hi ladies!! :D
The kit is up!!
Thank u sooo much for all the sweet comments you gave, it's always encourage me to do the best even more!!
So.. here is the kit:
and it's special price until Sunday:
$3 ONLY
!!!
Little Kathleen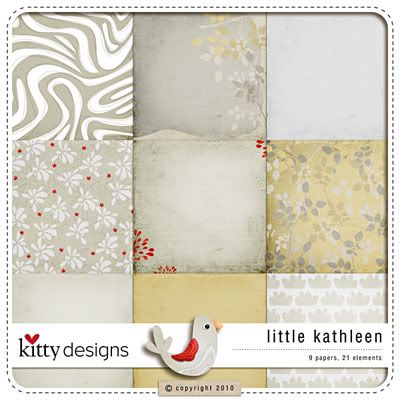 This kit is dedicated for my precious niece:
Kathleen
. An adorable kit with whimsical feel, definitely bring a warm and joyful feeling.
Include:
9
papers
21
elements
and here are some inspiration:
and another one is a fun word art:
Wordlicious
$1
just until Saturday!!!
10
doodle word arts, fun and whimsical.
Each has plain style and colored style.
20
in total.
and the inspirational page by
Nicole
:
Hope you enjoy it!!
And now the random winner to get
Little Kathleen
are......
Helen
Libria
Zin from the Alps
yay!! congrats!!
Please post your email here and I will send u the code, please wait at least 24 hours for it.
Hope u enjoy it!!
Have a blessed day!!
Hugs,
Kitty