Hi ladies!
Well I am late in updating this blog hehee.. sorry.. been so busy again lately. But well most of my time is busy. :)
My newest kit will be only
$3
today!!
Just Another Day
(FREE QP with purchase)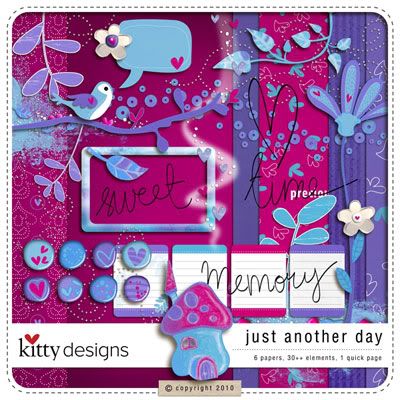 Just another day to thankful, to be happy, to keep the memories alive.
Include:
6
papers
30++
elements which include:
1 bird
1 magical paint splat
1 bubble talk
1 spreading circle
1 long stem flower
2 flowers (one flower, different altered - 2 in total)
1 frame
1 doodle heart
1 mushroom house
1 doodle leaf
16 love bits (8 bits, one flair - one plain - 16 in total)
4 notes (1 note, recolored to 4)
1 sparkle flow
1 doodle hand drawn stem
4 stems (2 styles, one with white border - one not - 4 in total)
1 long stem
1 dot swirly
3 word art: sweet, time, memory
and here are some inspiration: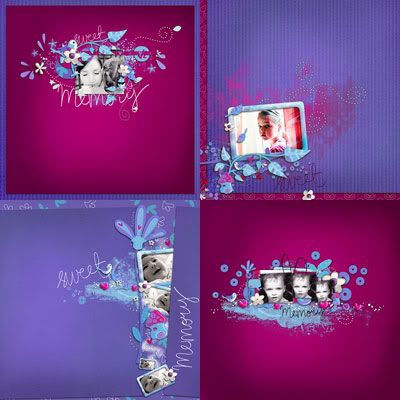 my other product is.......... my LONG and forever fave product!!
Magical Swirls 6
20% OFF
now!!!!
Magical Swirls is BACK with more fun, more magical, more details!
Include 6 styles of magical swirls, 25 in TOTAL.
All my kit is not commercial use, and you need special license for Scrap 4 Hire.
This is a page I made with
Magical Swirls 6
,
Just Another Day Kit
, and
The Sketch 26
.
last but not least..
my fave product, too:
365 Inspirational Sketches Ver.13
also
20% OFF
now!!!!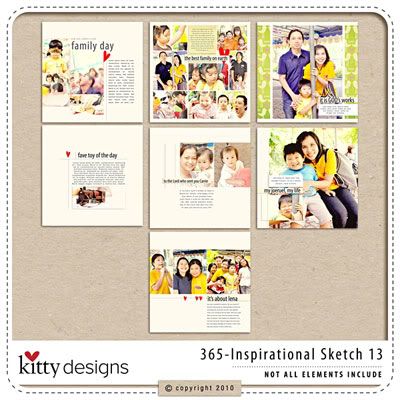 Available now, the 13th version of my fave template collection! It's another unique template with few elements include to make you easier choosing what elements you want. The purpose of these template are focusing to your photos as memory keeper.
So here are the version 13 of 365 Inspiration Sketch from me, which as always has journaling on them and suitable for at least 1 week project.
INCLUDE ARE:
1
heart
1
title tag
and here are some more details.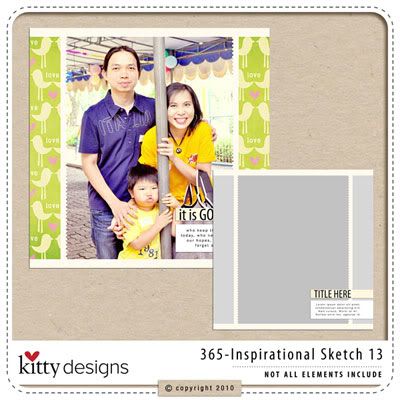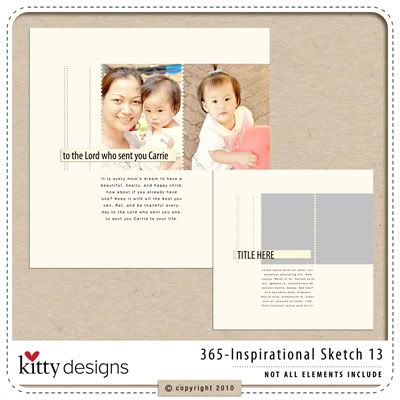 Have fun and happy scrapping!
Have a blessed day!!
Hugs,
Kitty