Hi sweet ladies!
I hope you have a wonderful day!
Thanks for asking about my eyes! They are getting better already. :) I am still tired but I got a chance to gym yesterday and it's makes me feel good. I haven't have any sports for around 4 months..
Anyway here is the revealed of the kit! :)
Touch of Spring
Only
$4.4
now!!
So grab it before the disc over!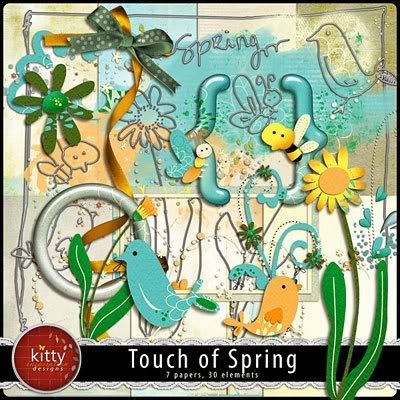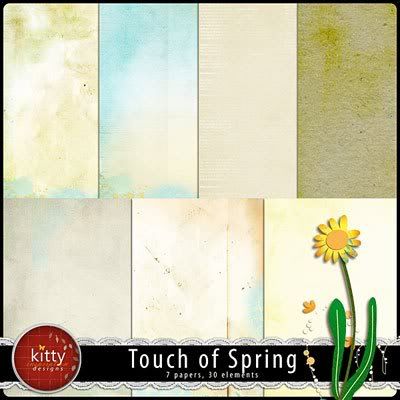 A beautiful touch of spring is now around us, this kit captured a really whimsical feel of spring with flowers, bee, butterfly, and birds around us! Let's celebrate spring!
Include:
7
papers
30
elements
and here are some inspiration :)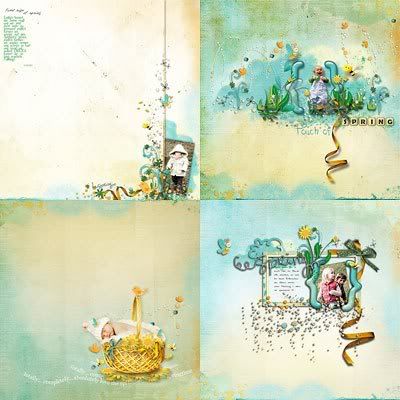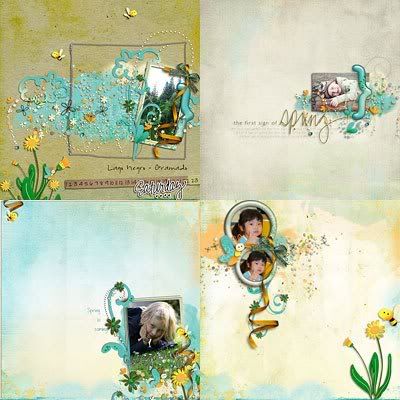 and now... this time I pick 4 winners from Random Generator!! :D
3 -
DoggiNo
44 -
fairytale-moments
38 -
Inna
31 -
Lorie M Designs
CONGRATS!!! Please leave me your email here and hope you love it!!
Hugs and have a blessed day!
Kitty