Hi ladies!!
This time I decide to make a mini kit with a little purple here and there! :)
Paint My Heart
a mini but complete kit, full with whimsical and adorable elements, unique and hand drawn.
Include:
9 papers
35 elements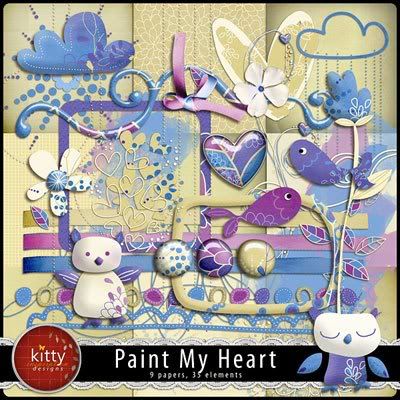 and some inspiration:
And now... is the one you are waiting for...
Thank u soooo much for the blessing you sent for everyone!!
I really love reading them and may it happen to everyone you wish for! :)
Here is the winner from random generator:
2
EloDesigns
10
Ruth
11
Jasje
Please leave me your email here and I send you the coupon!!
Congrats sweet ladies!!
Hugs,
Kitty