Happy New Year everyone!!
I hope everyone enjoy the family time and also have a blessed day. One more year had passed and I am so thankful for it.
I know I had been so late in updating this blog.
Many things happen in my life and family lately yet I learn one more thing for my life. :)
Today I wanna start this blog with something that had been my heart for few days which also the theme of my blog banner right now.
Gloria Dei Homo Vivens
There's lots of interpretation of this quote, however for me
Gloria Dei Homo Vivens
means:
God will be glorified when you care about other people
!
There's a little story about a man who was looking for his soul, and he couldn't found it. Then he tried to find God, yet he can not found it. And for the last he tried to find human.. he found the three of them: his soul, his God, and human.
It's impossible if we said we love God if we didn't care about other human.
But also, it's impossible for us to love other people unconditionally if we didn't feel God's love at 1st.
Mark 12:30-31 (King James Version)
30
And thou shalt love the Lord thy God with all thy heart, and with all thy soul, and with all thy mind, and with all thy
31
And the second is like, namely this, Thou shalt love thy neighbour as thyself. There is none other commandment greater than these.
I wanna learn about this more. :)
Anyway, I also wanna share my newest kit.
As a thankful for this new year, and for all the support I got from every of you, my friends, my blog reader, my customer.. everyone. This kit will have a really special price for
2 days only
, 3-4 January 2010.
Bright Night
will be only
$2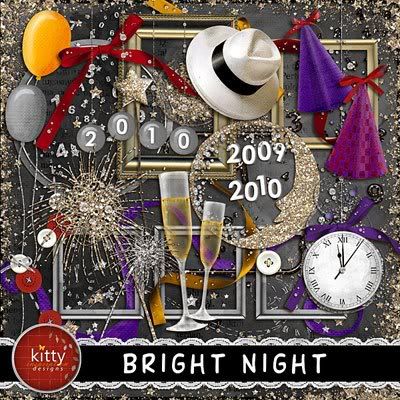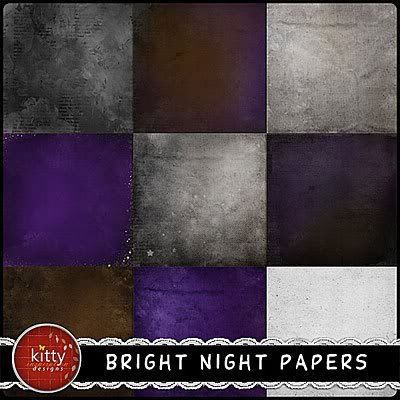 this kit will be perfect to scrap your new year pages, or even any party you wish!
Include:
9
papers
46
elements
and here are few inspiration. :)
from
Mel
Nicole
Mish
THANK YOU SO MUCH for the 1st 3 person who post here, all coupon had been sent! :)
Come back again tomorrow, as I will have another surprise!!
Have a blessed day!
Hugs,
Kitty