Still about 365 project! :D
I am not really paying attention with 365 before as I never enter this project.
But I am so excited about 365 this year because I will join in and hopefully can follow it till the end. :D So I need few templates for myself and I manage to create few photography templates which I really love how it turns out. :D
So here is my 1st 365 template project:
365 Inspirational Sketch
As I really think journaling is important for us to keep our memory to share what we feel on that day, so in every day of this sketch there's always a place for you to put your journal. :)
It has
7 template
in
PSD
and
Tiff
version so if you have lots of photos, this can be used for at least a week.
NO ELEMENTS include except
date tag
and
staples
.
Here are also few additional image for you to see the template more clearly: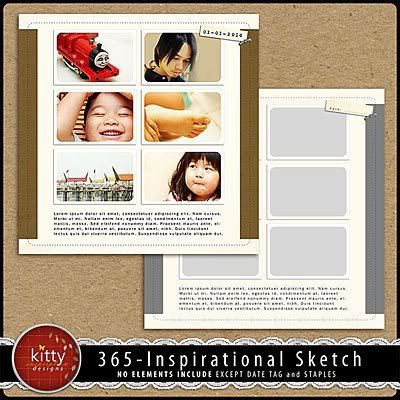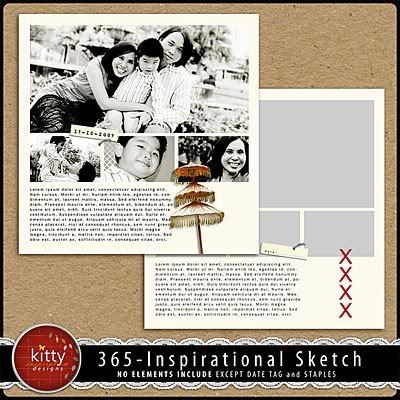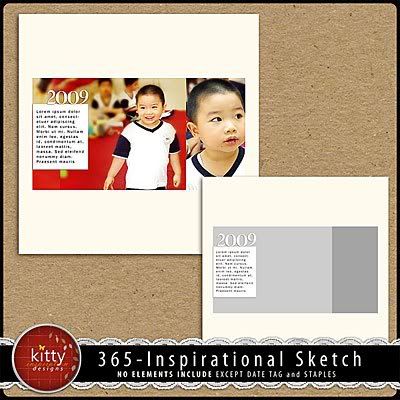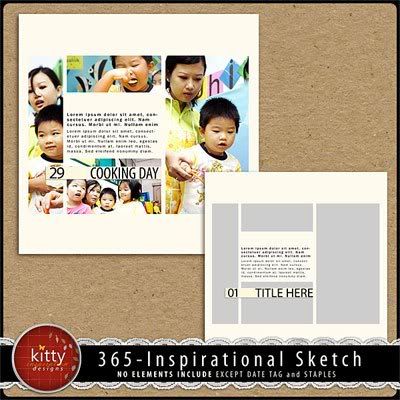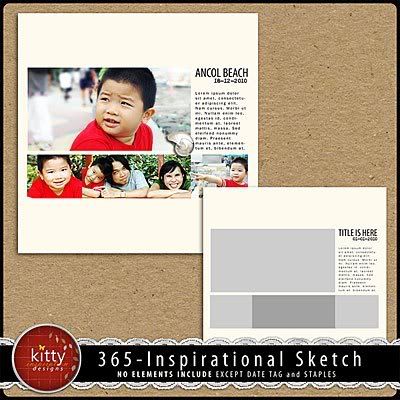 I hope you will love these!! :D
And happy photo and journal every memory!
*excited*
As always, I wish you all a really blessed and happy day for you and family!
Luv u all!!
PS:
Rose
, I feel the same with you... wondering if I can manage to finished really 365 project Hahahaa.. but can't help being excited!
And
thank you all
for all the sweet comment!! *mwahhh*