Tiny Mini
is an adorable kit.
It's only $3,6 now! :)
And even it's mini, it's really cute and beautiful!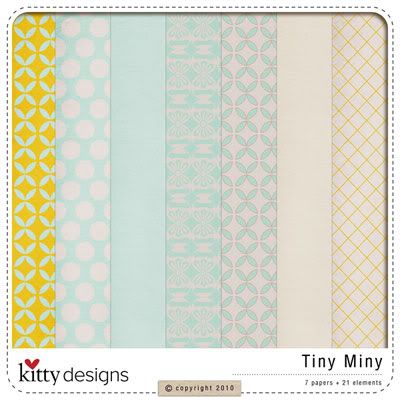 and now here is the winner:
Please email me: kitty.designs@yahoo.com
and I will send you the coupon. :)
Inspiration will coming, mean while you can check the kit and see the pages there.
Hugs,
Kitty