Hi ladies!
Kinda late posting this!
But here is it. :D
My newest kit:
Monkey Boy
It's still
20% OFF
just until TODAY: Thursday.
I had been wanting to create a kit with this theme for awhile.
I believe it captured the active expression of children world.
The kit is fun, adorable, and cute. And even though I said "boy", you can see I still add few flowers to complete the needs of "girly girl". :D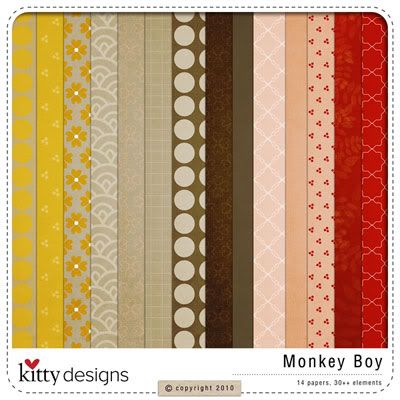 Also check out the inspiration my team had created, don't they looks so gorgeous?? :D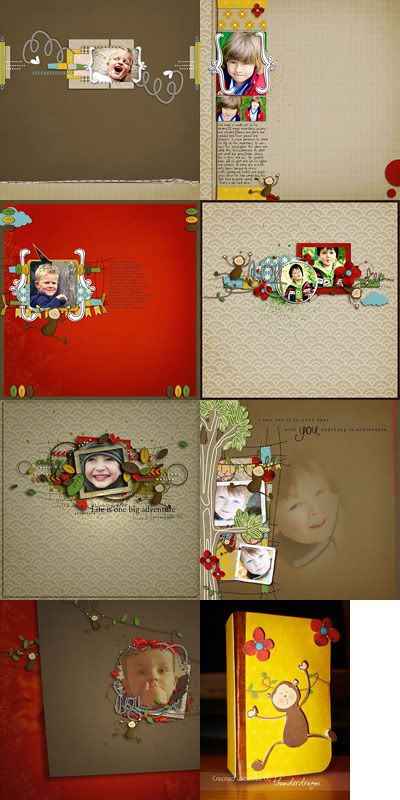 And while you are still here, please check out the
Double Shot Sketches Album 7
that coordinated with this kit.
Hope you like it. :)
Hugs,
Kitty