Wohoooo!!
Now it's the time for reveal the kit!
I am so excited!!
Sweet and Sound
20% OFF
until weekend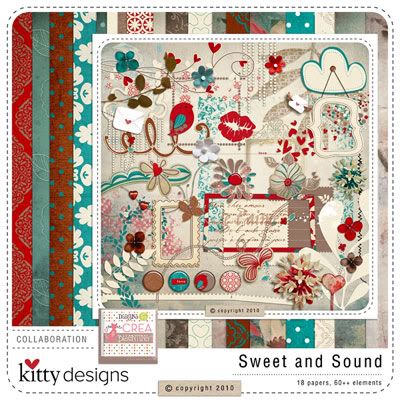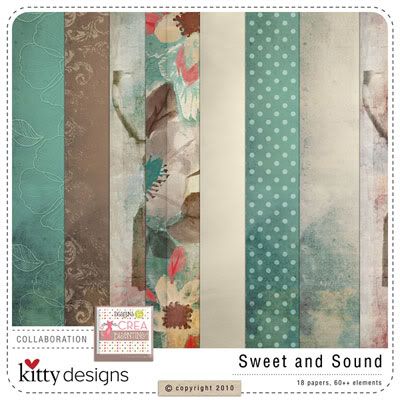 I have a chance to collaborate again with one of the most original and creative designer: Sandrine of
creaBisontine
. This is our 2nd collab.
Can't get enough of love kits! That's me! And I am sure most of you, too. As we scrap for our beloved one. This kit is FULL of love, full of sweetness, and you will LOVE it! Together with Sandrine (creaBisontine) I create this kit for you.
Include:
18 papers
more than 60 elements:
1 bird
1 border
2 scalloped border (1 outlined, 1 full color)
1 butterfly
2 clouds
1 cloud with falling pearl
2 damask frame (recolored)
4 damask border (recolored)
2 damask tag (recolored)
3 doodle flower
2 doodle elements(1 outlined, 1 full color)
1 dot frame
1 dot line
1 dot line with flower
2 spreading dots
2 hand writing love poem in france (1 color, 1 white)
1 falling pearls
4 flairs
4 fabric flowers (recolored)
2 bunch of flowers (recolored)
3 little flowers (recolored)
1 frame
2 doodle frames (1 with and 1 without hanger)
1 lips
2 swirls with hearts (1 with white border, 1 without)
1 spreading hearts
1 spreading hearts with line dots + word "love"
1 magical circle
2 stamp note (recolored but different brush)
1 spreading leaves
1 damask stamp
4 stem (3 different, 1 recolored)
1 real stem
1 love envelope
1 love envelope with wings
1 string heart
2 stamp frame (recolored)
1 brush
1 heart pin
1 stitches
1 swirl
and here are the amazing inspiration from both of our team: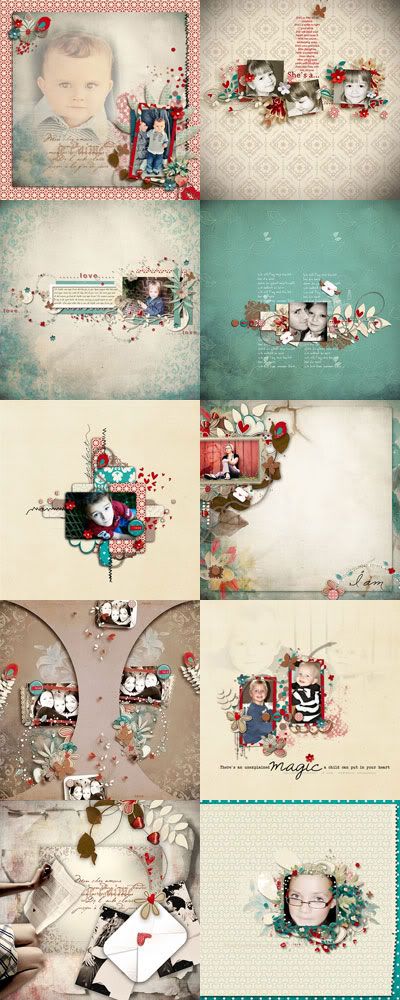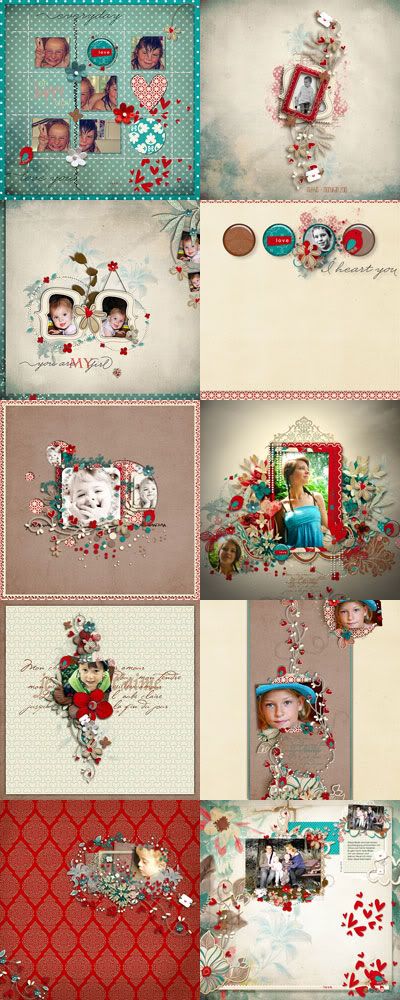 and
Tanja
also make a home decoration frame with this kit:
and not too wait any longer, here are the winner:
Please contact me: kitty.designs@yahoo.com
for the winner.
CONGRATS!! :D
and for those who curious about my 1st collab with Sandrine, here is it:
Message in The Bottle
Wish u will be inspired!! :D
have fun and happy scrapping!!
*hugs*
Kitty