It's been awhile when I scrap for myself.
I do scrap sometimes, once in awhile. But almost never for my own. I do it for friends and family, but rarely scrap myself and Ruel.
This long holiday, I spend a lot of time with Ruel.
I almost don't have time for myself, and definitely no working time -at-all-. But in the other hand I am so happy to spend time with my Ruel and we are getting closer to each other.
I take a little time of my holiday to scrap this page:
This page also spotlighted at
Gallery Standout blog
.
It's me and Ruel at Zenbu restaurant. Our whole big family is there to eat some yummy Japanese food.
I am using my kit:
Ordinary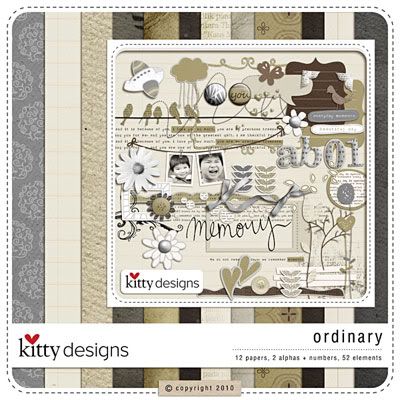 which was my previous kit at Scrapbookgraphics, I just bring it back to Oscraps.
Well.. I am still stuck with holiday spirit and I wish I can get back to routine, soon. :)
Have a wonderful day everyone!