Hi ladies!!
It's me again, back after wake up.
My flu haven't gone yet, but a little sleep always help me to recover a bit! :)
Thank u so much for your contribution and sweet comments on my previous Peek-A-Boo-RAK!
And now.. here are the collection we have today!
Little Love Collection
With grabbing this whole collection you are saving
$4
.
And even more just until end of this week, you will
SAVE $7.5
SO...
Include in these collection are:
Little Lovely Boy Kit
A newborn in a family is bring a big joy and happiness to the family.
This cute baby kit is welcome your precious little boy to the family.
Include:
12
papers
56
elements
Here are few inspiration:
By Gabi, Mi Monteiro, Madlen, Angela, Isabelle (Zaza), Ivana (zojinka), Donna (MummyD)
And now here is the girl version.
The good news is, MOSTLY the elements and papers in the girl version
ARE NOT
recolored!
So you really got a great great deal! :)
Little Lovely Girl
Include:
12
papers
55
elements
Also, amazing inspiration by: Mi Monteiro, Madlen, Isabelle (Zaza), Donna (MummyD), and Sandra (julismamma)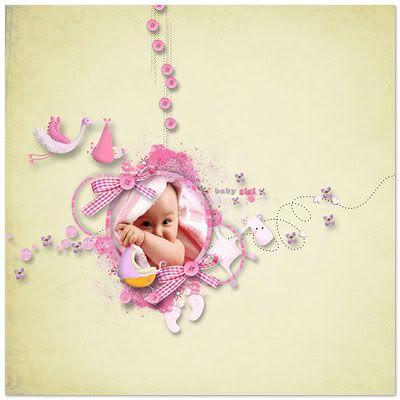 and don't forget these SUPER CUTE alphas collection:
Little Love Alphas
You will got 4 alphas pack + numbers. :)
and page by Angela using one of the alpha:
last but not least:
Little Love Sketches
great collection of 4 whimsical templates in PSD version.
If u need a TIFF version, shout me an email anytime! :)
more inspiration from Monika and Bianca with
Little Love Sketches
& the kits.
and now... the winner is...............
CONGRATULATION dear ladies!!!
Please email me: kitty.designs@yahoo.com
to claim your code!!
Be inspired and have a blessed day!
Hugs,
Kitty