Dear ladies!
Thank you so much for your comments at my previous blog and also for all the greets! :D
I do enjoy the simple celebration and family time. :)
Scrap a little about it with today's new release:
Credits:
Corinthia Kit
,
Corinthia Magical Words
,
Little Love Sketches
Today's kit will be part of my celebration as I will put it with a special price! :D
$2
for
26-27 May 2011
(
TWO DAYS ONLY
), and after that will be back 20% OFF for the next 2 days.
And not only that
newsletter subscriber
will got an extra
10% OFF
!
Now here is the kit:
Corinthia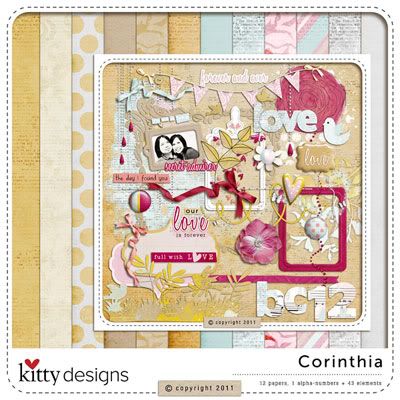 Corinthia was taken from the word: Corinthians, especially Corinthians 13 where the perfect description of love written.
This is a sweet and cute kit with romantic and love feel.
Include:
12 papers
1 pack of alphas + numbers
43 elements
and to go with that is a coordinated magical words with
20% OFF
(PLUS save an extra
10% OFF
for
newsletter subscriber
. :)
Corinthia Magical Words
10
magical words
and now here is inspiration from Sarah with
Corinthia Kit
: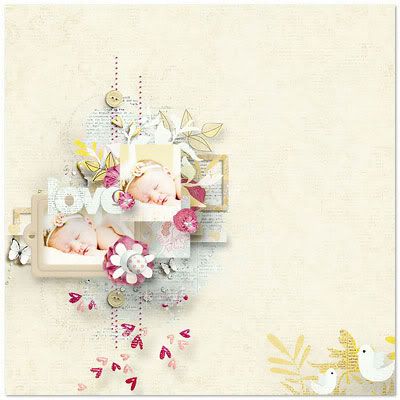 And these with with
Corinthia Kit
and
Corinthia Magical Words
by Hana, Lucie, Mi Monteiro, Steffi (Babsy), Sanka, Angela, Madlen, Donna, Sandra, Tanja, Charlize, Isabelle (zaza), Celinoa, Monika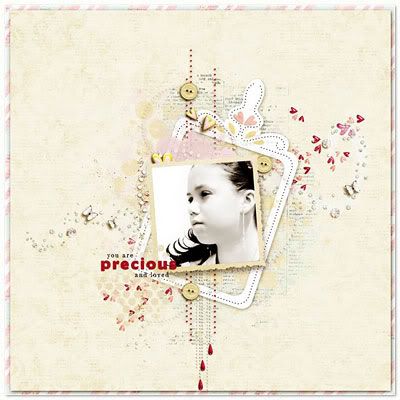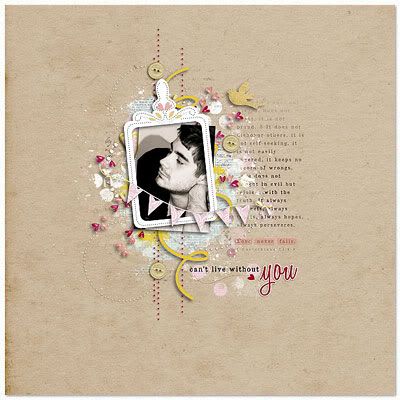 and now... here is the winner:
congrats, Yanina!! :D
Please email me: kitty.designs@yahoo.com to claim your code!!
Have a blessed day!
Hugs,
Kitty