Hi ladies!
Again, I am sorry for my really late blog posting.
I had been super duper busy lately, preparing birthday and also Ruel's school projects. And making kits of course. :) So I had a low writing mood. :D
Talking about Ruel's birthday, this kit is actually created because I wanna made an invitation card with this, the colors and theme match his birthday theme. :)
So here is the kit:
Wheel Goes Round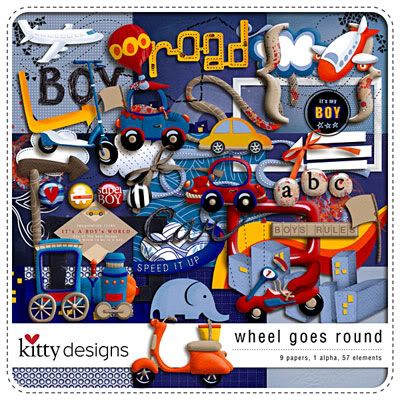 A fun kit with lots of what a boy wanted!
Include:
9
papers
almost 60
elements
Here is Ruel's Birthday Card for 20 April 2010.
And the kit I used is actually created because I wanna make these cards. :)
As you see the photos on the cards are not Ruel, they are his friends. The reason I made this is because people tend to throw out invitations, and I don't want people throw Ruel's photos hehehe... b...esides I think cards with each children's photos are more special.
They also can pull out the card and photo alone, as it's embossed with mounting tape. And they can use it as Bookmarks, especially Bible bookmarks, as I put Bible verse on it.
I have 25 cards to do and will makes me a lil busy for awhile. :)
and now my team's inspiration, they seriously ROCKS!!!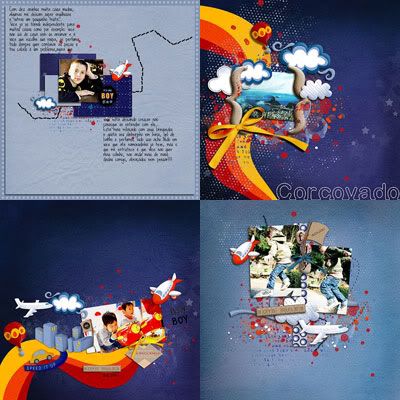 And as my apologize for not opening Peek a Boo RAK for few days.. (sorry!).
You can have a coupon for free! *yummm*
Those who used it the 1st time, got it!
1 coupon for
$7
:
sevenKitty
and 3 coupon for
$5
:
FiveKitty
Enjoy and happy scrapping!!!
Hugs and bless u all!
Kitty