Hi ladies!
Just wanna add few things before the sale is over. :)
I was trying something new for my own pleasure and this is fun! So I comes out with this cute kit:
Cutie Putie Birdie Kit
which will be only:
$3.29
until Monday!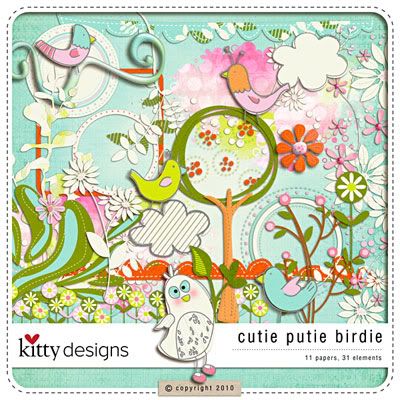 This kit include all hand drawn elements.
Include:
11
papers
31
elements
and here are some inspiration from my sweet teams:
And just see this page from
Renan
, really love his fun creativity! :)
and I made mine as well.. be really awhile since I scrap. :)
read about this more:
HERE
. :)
and another fun stuffs from me! :)
I really enjoy creating these:
Mixed Pattern Overlay 3 (CU)
34% OFF
now!!
9
unique pattern for Designer and Scapper Use.
No texture, available in TIFF LAYERED version, really easy to use and recolor!
Credit are no required, but gladly appreciated.
For more option, you can check:
Mixed Pattern Overlay 1
Mixed Pattern Overlay 2
NO coupon allowed to use in purchasing this item.
LICENSE is NOT for printing company.
So, have fun and have a blessed day! ;)
Hugs,
Kitty