As an artist from heart, I always love colors. EVERY colors, no exception.
But nothing really attached me like red.
When people asked me, what is your favourite colors, I can easily say: RED.
But if people asked what is my 2nd fave colors, I can be pretty much confuse.. although I then come with
purple
as the result as that is the colors that near red the most.
Basically, every colors has their own symbol.
And we can say that it's represent some part of our character.
Today, I want to talk about
RED
.
RED
is a symbol of leadership, dominant, and strong.
At our county.. the colors of our flag is red and white. The red represent braveness.
In some place we can easily see 'red person'.
"Red person" are those who never afraid to said their opinion, and often take a lead while there's no authority. Some red person can looks more silent and wait where there is a leader incharge. But basically where there's no leader, they will be the one who stand.
"Red person" looks strong, stubborn.. and sometimes seems to be "I am the right one".
But the mature "Red person" can admit when they are wrong and FIX their own problem.
Of course that is something that a "red person" need to learn.
My next project is about RED.
Now tell me...
are you Ms. RED?
or you marry Mr. RED?
or.. you have a little RED at home?
Meanwhile.. enjoy this!
The Leader Freebie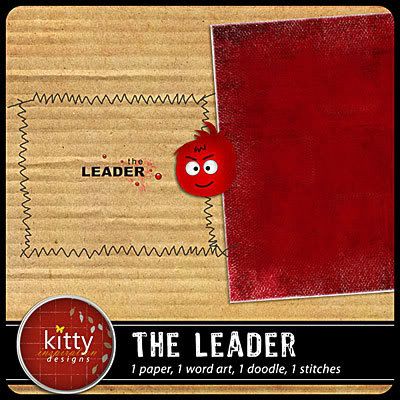 DOWNLOAD HERE
and stay tuned... other colors will coming. ;)