Let me introduce you: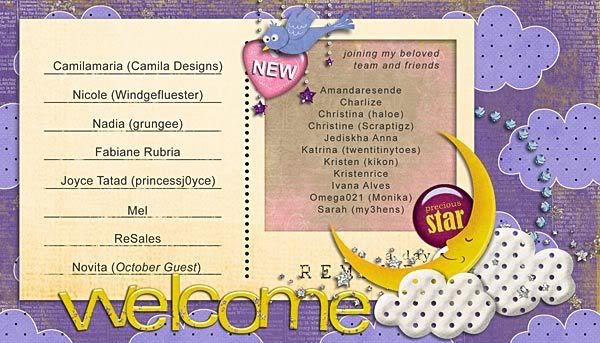 and here are their galleries:
Camilamaria
Nicole (Windgefluester)
Nadia (grungee)
Fabiane Rubria
Joyce Tatad (princessj0yce)
Mel
ReSales
aren't they are awesome?? :)
and to celebrate, I randomly pick some names to get $5 GC to my store for those who applied.. and here are the names:
ColofulMind
snappy2003
jukneipp
(jukneipp@gmail.com)
and by commenting on
this thread
.. you can also get
$5 GC
. :)
and here are the names who won the $5 GC.
7:
fun2educate
25:
amymom24
86:
Ju Oliveira
68:
scrapaholic
please PM me via DST to get your GC!
and once again, congrats!! ;)