Hi ladies!!!
I am so happy to finally able to release my collab with Jenn aka Shabby Miss Jenn!!
We had plan this collab for quite a long time but just been able to finished it up!
So here is it:

Happy Spring Playground
FREE GIFT WITH PURCHASE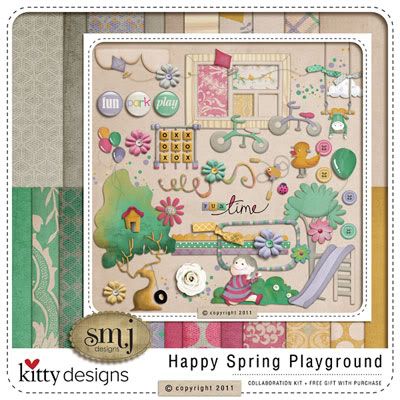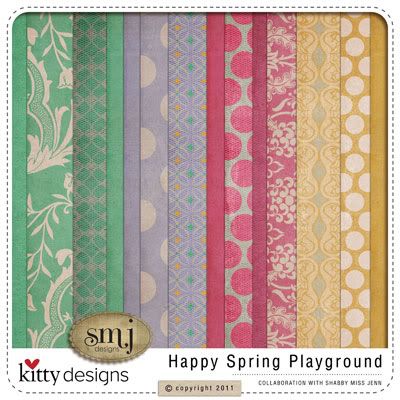 I am thrilled having a chance to collaborate with Shabby Miss Jenn!
She is such an awesome designer and I always adore her style!
Include:
24 papers
1 pack of alpha + numbers
52 elements
FREE
2 sketches & 2 quick pages
Here is the
FREE GIFT with purchase: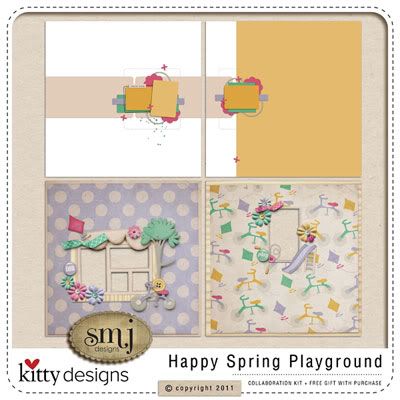 and here are few inspiration from our team:
Thank you so much for your contribution for my Peek-a-boo-RAK even with a really short notice. :D
And now here is the winner:
Congrats, Melanie.. :D
Please email me kitty.designs@yahoo.com to get your code!! :D
And ladies, Happy St.Patrick's Day again for those who celebrate.
Hopefully
Once Upon A Tale kit
can captured the sweet tale of the celebration.
Hugs and have a blessed day,
Kitty