Hi dear ladies!
I just have a very tired day (and yesterday), a long work out because I am helping a friend who are new at gym. and a tired night going out with my pastor and his wife.
While I was thinking to put the kit and draw a winner later today, I decide not to delay it because (a) It makes me lazy and (b) usually I will keep think what I haven't done today. LOL. That is me. I have to finished things right away OR I will keep on thinking about it. Hehehehe..
So here is it, my newest kit which will be
20% OFF
now until end of this week!
Hello Easter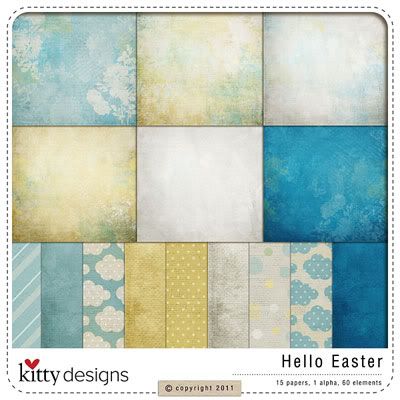 This kit created by combination of traditional Easter celebration but also faith based, because I just can not separate the true meaning of Easter with the celebration, or for me it with has no value at all. :)
And I always love the meaning of egg. Life behind the dead. And I am so glad that Jesus conquered the grave! And by that all of our worry, our burden, our tears, our suffer, our pain, is no longer us. It'd been taken away with the cross.
Include:
15
papers
1
pack of alpha
60
elements
and my precious team (and guests team) had created this b-b-b-eautiful pages for inspiration. Seriously, I love them! They always be the spirit of the team! Thanks again, ladies!
by
Sasha
by
Mi Monteiro
by
Silvia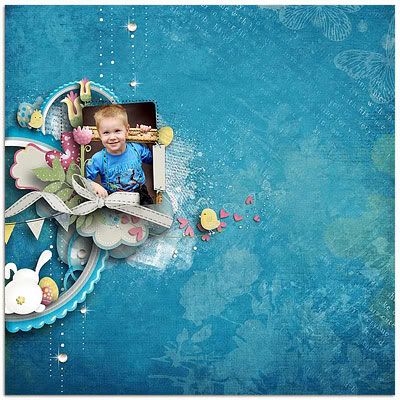 by
Petra
by
Irene
by
Mary
by
Joyce
by
Dita B
by
Sanka
by
Livia
by
Yvonne
by
Angela
by
Gabi
by
Daniela
and while you are still here, I wanna introduce you 2 of my previous Easter kit. :)
Just until end of this week, I will put them both
30% OFF
!!
New Spirit
and
Easter Spirit
and THANK YOU SO MUCH for everyone who contribute on my peek a boo RAK, for all the tweet, and facebook post!
Here is the winner:
CONGRATS!! :D
And please email me kitty.designs@yahoo.com to claim your code!
Hugs,
Kitty